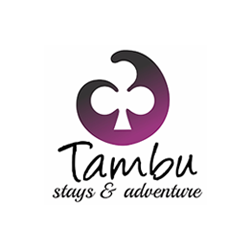 Travel & Hospitality
Tambu as the name suggest called Tent. Doable team did extensive research in bringing this unique concept into India which offers amazing travel experience in order to promote Exotic Destinations of Kumaon Region in Uttarakhand. By end of 2019, Doable team identified Geodesic Glamping Domes, a unique travel pod which can offer Luxury stays to travelers in areas which are remotely located and are difficult to access in the Hills,as close to nature as possible. This pod offers a room having livable space of approx. 400 soft equipped with Washroom, Bed room, Small pantry and private sit out area. This pod can accommodate 4-5 people easily. The pod can be placed on Slopes by creating a Deck or also on flat surfaces, a little above ground. These pods can easily be transported, assembled and dismantled in no time. These structures (because of its shape) are scientifically proven to sustain high wind pressures, heavy rains and also heavy snow falls as well with no wear n tear. The frame of the dome is covered with 2-3 layer Canvass having Insulation to minimal temperature loss inside the dome, the insulation maintains ambient temperature inside and also offers privacy. Doable has tied up with an International Agency of repute to source these pods into India and its partnered company has already executed a pilot project in South India already. The pods needs a lot of customization for Indian Standards and Doable has requisite manpower to support the same.
Doable is also offering these pods to leading State owned Tourism Development Authorities in India and is also planning its own pod in the Hills of Kumaon. The site selection is already completed and very soon, Doable will be your host to exotic destination in Kumaon.